A team of researchers led by Hui Li, a professor in the Department of Plant, Soil, and Microbial Sciences at Michigan State University, has received nearly $ 2 million from the Environmental Protection Agency of United States, Great Lakes Water Authority, and Colorado Brown and Caldwell organizations. , Progressive Farms and South Platte Renew.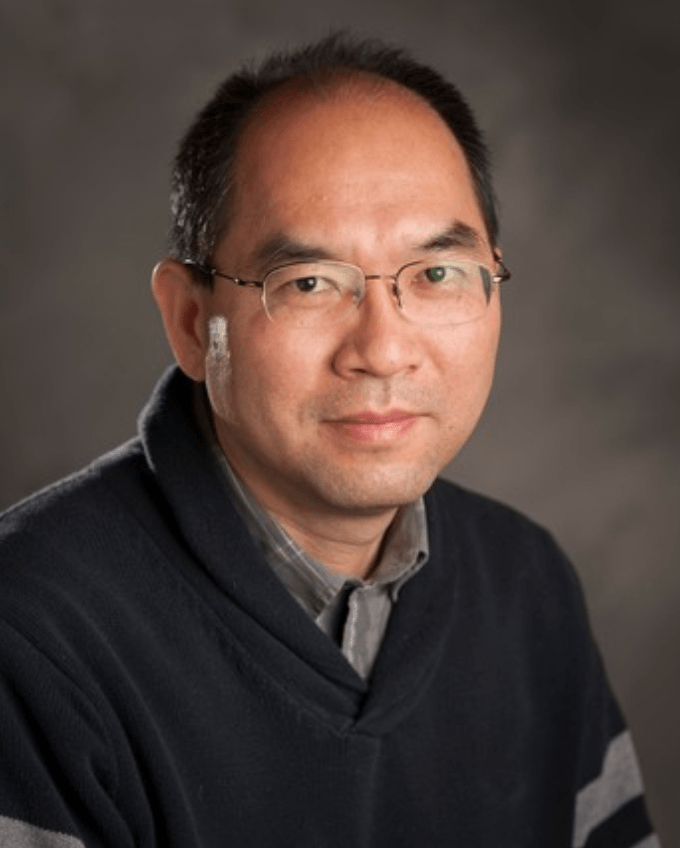 Hui Li, professor in the Department of Plant, Soil and Microbial Sciences at MSU.
The group will study the impact of current biosolids treatment methods used by wastewater treatment facilities on a variety of pollutants in soil, water and plants. For agricultural purposes, some growers are using biosolids as a soil amendment to provide plant nutrients and improve soil health, but there are growing concerns that they are inadvertently introducing harmful chemicals such as harmful chemicals. – and polyfluoroalkylated or PFAS, as well as pharmaceutical and personal care products or PPPP.
PFAS, in particular, have become a growing public concern in recent years as a threat to human health, resulting in an increased focus on research by funding agencies and scientists. To this end, MSU created the Center for PFAS Research, which brings together scientists from across the university to quantify and communicate the risks of PFAS while working to mitigate its impact.
The development of quantitative models for human exposure is the ultimate goal of the new project, followed by the reporting of information through MSU Extension and other outreach initiatives.
"Human activities cause more of these chemicals to reach municipal water resource recovery facilities, which are currently ineffective in removing PFAS," Li said. "We are trying to leverage our understanding of the problem to shed light on them. possible treatment methods in the future, the potential risks associated with the application of biosolids in soils and the accumulation of these chemicals in plants. "
The research team includes MSU scientists Wei Zhang, associate professor in the Department of Plant, Soil and Microbial Sciences, and Courtney Carignan, assistant professor in the Department of Food Sciences and Human Nutrition. They are joined by James Ippolito of Colorado State University, Qingguo Huang of the University of Georgia and John Norton Jr. of the Great Lakes Water Authority.
"We are delighted to support and help lead this important project," said Norton, director of energy, research and innovation at the Great Lakes Water Authority. "We remain committed to providing the best water and wastewater treatment that we can provide. This important research project will help us understand, and therefore minimize, the risks associated with the treatment of biosolids in wastewater.
Research for this project initially began with seed funding from the GREEEN or Generating Research and Extension to Meet Economic and Environmental Needs Project, a partnership between MSU, crop farming organizations and the State of Michigan. .
The MSU Center for PFAS Research strives to quantify and communicate the risks associated with PFAS and mitigate impacts on human health, agriculture and natural resources.
The objective of the GREEEN project phase was to assess the absorption and accumulation of PFAS in food crops from soils amended with biosolids. Specifically, the researchers tested two extraction methods to quantify a series of types of PFAS in lettuce tissue. A synthesis document summarized research progress, while identifying knowledge gaps.
"We have seen preliminary results which have enabled us to present a proposal for EPA funding," said Li. "We are very grateful for the opportunity offered by this grant and our partners who will work with us to acquire knowledge about the prevalence of these chemicals across the country. This has significant potential to help address a growing food security challenge. "
With the new funding, the first step is for scientists to monitor current biosolids processing processes for the concentration and leachability of PFAS and PPCP. Then, through field and laboratory experiments, Li and his team will seek to fill knowledge gaps about the fate, transport, occurrence and uptake by plants of PFAS and PPCP. This data collection will aid in the development of models that quantify the risk of exposure to humans, which will be shared with communities and agencies responsible for processing biosolids.
"EPA has set one of its priorities as the assessment of pollutants in biosolids, so our work fits perfectly," Li said. "We look forward to supporting states, municipalities and utilities to help develop biosolids management standards and policies. "